In Memory of Mark Carlson
Posted on Tue, 05/23/2023 - 15:18
It is with deep sadness and heavy hearts that we inform you of the unexpected passing of our friend and colleague Mark Carlson due to injuries suffered after a fall at his home on May 3, 2023.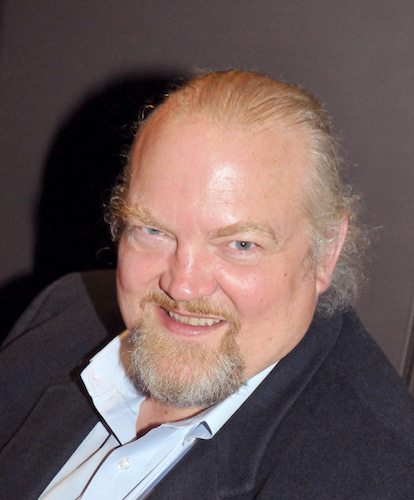 Mark will be remembered warmly and leaves a long list of accomplishments. When you have a 40+ year career working for a variety of industry leading tech companies including Sun Microsystems, Oracle, Toshiba, and most recently, KIOXIA, where Mark was a Principal Engineer Industry Standards, your resume is long and illustrious.
Mark was an invaluable DMTF member and officer for over 20 years and was actively involved in the organization in a variety of pivotal roles until his passing.
His thought leadership was often sought after and valued by the industry at large. Mark was a frequent keynote speaker at conferences around the world, and you could often find him manning the booth at trade show events passionately speaking with attendees. His warm personality and sheer breadth of technical knowledge was awe-inspiring. Mark truly believed in the benefits that industry standards delivered and personally worked on or authored several specifications over the span of his career.
In 2013, Mark chaired DMTF's Cloud Management Working Group and assisted in the creation of the first recognized Cloud standard. Additionally, Mark helped shepherd the first website dedicated to cloud standards along with former DMTF Chair and President Winston Bumpus.
Mark was DMTF's first Vice President of Alliances and held that role for more than seven years. As part of his leadership and forward thinking, Mark was responsible for creating and managing the organization's Alliance Partner Summit in 2005 and 2006 – now known as the Alliance Partner Technical Symposium (APTS). Mark was a driving factor in the event's ongoing success, as evidenced still today. APTS will be celebrating its 17th year this July.
Mark also served as DMTF 's Academic Alliance Chair, establishing a successful relationship in 2007 - which lasted for more than eight years - between DMTF and the International Conference on Network and Service Management (CNSM). Mark played an integral role in developing the two key workshops - Systems and Virtualization Management: Standards and the Cloud and Datacenter and Cloud Management - thus continuing to expand DMTF's reach internationally.
Mark was also a pillar within SNIA, DMTF alliance partner, for the last 23 years. He began his service on SNIA's Technical Council (TC) in 2000 and served on the TC ever since. Mark was a crucial member of the organization and helped guide the execution of SNIA's technical mission during his tenure.
In 2013, due to his stellar technical contributions and leadership, DMTF's Board of Directors unanimously voted to recognize Mark as a DMTF Fellow. Such individuals are recognized for their distinguished past and significant contributions to DMTF by receiving the honorary title of DMTF Fellow. This was certainly fitting for Mark's dedicated service to the organization along with his interest in continued participation.
Mark was someone who made an everlasting impression, both professionally and personally, and his time with DMTF was no different. He was a technical icon. DMTF would like to express its sincere condolences. He had many friends and colleagues amongst our ranks and will be sorely missed.