System Management Forum (SMF)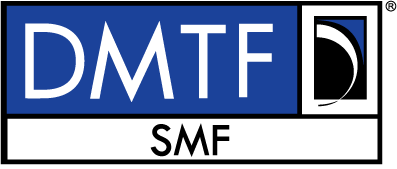 The System Management Forum (SMF) develops and implements programs for verifying compliance of software and hardware that implement DMTF system management initiatives. This includes the Desktop and mobile Architecture for System Hardware (DASH) and Systems Management Architecture for Server Hardware (SMASH) Initiatives. SMF also enables adoption of those initiatives through programs and activities that allow developers to validate their implementations.
DMTF's DASH Initiative is a suite of specifications that takes full advantage of the DMTF's Web Services for Management (WS-Management) specification – delivering standards-based Web services management for desktop and mobile client systems. With DASH, DMTF provides the next generation of standards for secure out-of-band and remote management of desktop and mobile systems.
DMTF's SMASH Initiative – which includes the Server Management Command Line Protocol specification – is a suite of specifications that deliver architectural semantics, industry standard protocols and profiles to unify the management of the data center. Through the development of conformance testing programs, SMASH will extend these capabilities by helping deliver additional compatibility in cross-platform servers.
Forum Membership
DMTF Forums pursue work of interest to a subset of DMTF members. Participating in Forums allows member companies to benefit by uniting with other members to share the costs of joint initiatives and together succeed at their stated mission. Membership in the DMTF does not automatically grant membership in a Forum, however, a member of a Forum must also be a member of the DMTF (Participation level or above).
Membership in the SMF, which is granted at the company level, provides a number of valuable privileges. The SMF has two levels of forum membership: Leadership and Participatory. Annual membership dues are $5,000 for the Leadership Level and $2,500 for Participatory membership, and prorated for companies that join during the fiscal year. These dues allow an unlimited number of representatives from a member company to participate in Forum activities..
Leadership Members ($5,000)
In addition to all rights granted to Participatory members, Leadership members of the SMF receive further privileges as follows:
Access to all Forum governance, communication and documents
Eligibility for role as a Forum officer
Eligible for unlimited product submissions and DMTF registry listings
Contribute company quotes to Forum publications and press releases
Participatory Members ($2,500)
Participatory members of the SMF receive the following privileges:
Participate in conference calls and face-to-face meetings of the Forum
Vote on all Forum matters
Early access to Forum conformance test suite software and process
Eligible for unlimited product submissions and DMTF registry listings
Company name listed in Forum publications and press releases
Participate in plugfests
Join the SMF members and take advantage of this unique opportunity to shape the future of systems management in the data center. For more information, DMTF members can view the full "Rules Governing Forum Membership" document on the SMF WG page. Non-members interested in joining the DMTF to participate in the SMF should visit the Join Us section of the DMTF Web site.
Forum Dues Renewal
Existing Forum members will receive renewal invoices in late February for the upcoming membership year (April 1 to March 31.)