DMTF Components Diagram
This diagram is designed to allow more technical users to view a model of DMTF standards and technologies and the relationships between them. For an animated illustration of how DMTF's standards simplify management at each level of today's infrastructures (including Cloud environments), view the DMTF Management Technologies diagram.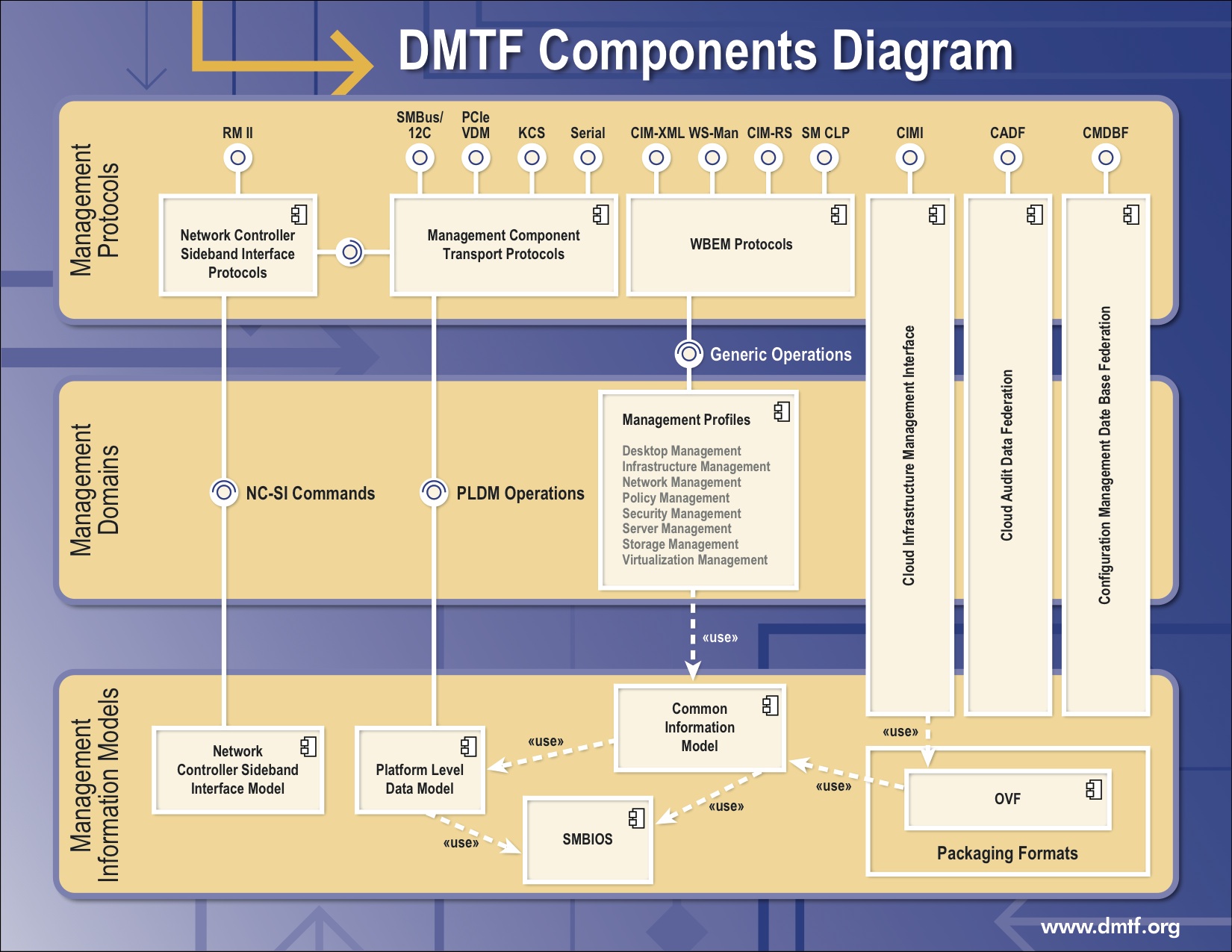 For more information, visit the DMTF's Standards and Technologies page.